If Baguio was heaven, Manila was hell. We spent all of our 6 hours there going to the slumps of Manila, the poorest areas. Everything was just too much to bear in that short span of time. The heat, the level of poverty, the smell, the people, the dirt, the sights....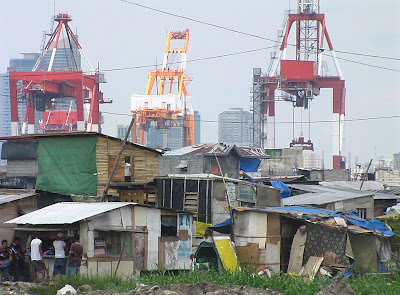 The poorest and the richest - so near yet so far...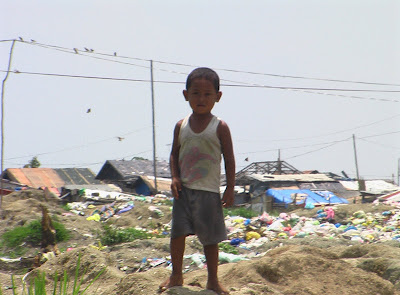 He was borned here.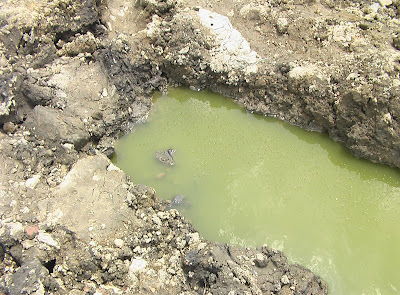 The kids play here.

It took us almost 3 days to fully recover from the fatigue. We were able to gather our thoughts much quicker, & we can't help but wonder WHY they choose to remain in the circumstances they are in now. It's uncomprehendable. They came, built a house in the dumpsite, and raised a family there. WHY WHY WHY? Were they not able to choose another way? Now a new generation is surfacing from that place. What kind of people will they grow up to be?